Transfery Phenom @26.12.2016 | Przeczytano 3544 razy
Brazyljczyk podczas ostatniego wywiadu dla The Sun przyznał, iż FC Barcelona wykazuje spore zainteresowanie Philippe Coutinho.
Pomocnik Liverpoolu pod koniec listopada doznał kontuzji, która wyłączy go z gry prawdopodobnie do połowy stycznia. Jego rodak, Ronaldinho, w ostatnim wywiadzie przyznał, iż włodarze Barcy są zainteresowani ściągnięciem go z Anfield. Prezentujemy jego wypowiedź:
Mam nadzieję, że kiedy Coutinho wróci po kontuzji, nadal będzie w takiej samej formie, którą prezentował dotychczas w Liverpoolu. Jest jednym z najbardziej wyróżniających się zawodników w tym sezonie i wiem, że FC Barcelona jest zachwycona jego umiejętnościami. Liverpool będzie starał się go zatrzymać, ponieważ cała drużyna została zbudowana wokół niego. Jednak gdy gra się na takim poziomie, zawsze pojawia się zainteresowanie innych, większych klubów.
Czy Brazylijczyk opuści klub z Anfield i dołączy do zespołu Dumy Katalonii? Czekamy na Wasze opinie!
---
ZOBACZ TAKŻE: Podsumowanie roku barca.pl: Czerwiec 2016
---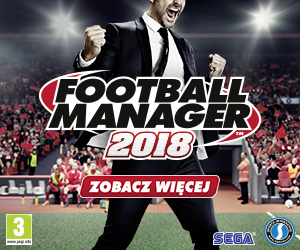 Źródło: The Sun
Tagi: Barca, Barcelona, Coutinho, fc barcelona, FCB, Liverpool, Spekulacje, Transfery
Ankieta - wypowiedz się!
Dziś, 11:28
0
Składy
Przewidywane składy: Leganes - Barca
Dziś, 10:10
0
Doniesienia
W przyszłym tygodniu spotkanie ws. kontraktu Piqué
Dziś, 09:45
1
Doniesienia
Coutinho czy Özil?
Wczoraj, 21:23
0
Kadra FCB
Kadra na mecz z Leganes
Wczoraj, 21:07
1
Wywiady
Valverde: Mamy wiele do udowonienia
Wczoraj, 19:15
1
Konferencje prasowe
Garitano: Jeśli zagramy, żeby czerpać przyjemność, możemy stracić 5 lub 6 bramek
Wczoraj, 17:00
0
Zapowiedzi
Kontynuować dobrą passę!
Wczoraj, 14:39
0
Serwisowe
Rozpocznij karierę dziennikarza sportowego wraz z Barca.pl!
Wczoraj, 14:31
2
Transfery
Były zawodnik Realu alternatywą dla Coutinho
Wczoraj, 14:03
3
Doniesienia
VAR zagości w LaLiga!
FC Barcelona -...
Wypowiedź...
SOM EL BARCA
Atletico...
Real Sociedad...
Barca 1-2...
Więcej
Reklama