El Clasico Izka @04.12.2016 | Przeczytano 517 razy
Wybitny Argentyńczyk ma już na swoim koncie 32 mecze pomiędzy FC Barceloną i Realem Madryt, lecz dopiero wczoraj pierwszy raz mógł przywdziać opaskę kapitańską w Wielkich Derbach.
Trudno byłoby sobie wyobrazić tak ważne spotkanie dla katalońskiego klubu, jak właśnie mecz z odwiecznym rywalem, bez Lionela Messiego w wyjściowej jedenastce. Wyjąwszy tych kilka sytuacji, w których był kontuzjowany lub zawieszony, Leo był zawsze podstawowym wyborem każdego trenera. W ten oto sposób Klasyk rozgrywany na Camp Nou 3 grudnia, stał się już trzydziestym drugim w karierze 29-letniego zawodnika. Warto dodać, że w większości z nich Messi grał pierwsze skrzypce.
Wczorajsze El Clasico z pewnością na długo zapadnie w pamięć argentyńskiego cracka i zajmie w niej szczególne miejsce wśród pozostałych starć Barcy z Realem. Wszystko za sprawą tego, że to właśnie w zeszłą sobotę Argentyńczyk mógł po raz pierwszy zagrać z opaską kapitańską na ramieniu. Chociaż barwy Barcelony reprezentuje już od najmłodszych lat, a w Wielkich Derbach brał udział ponad trzydzieści razy, to jak do tej pory zawsze znalazł się któryś z piłkarzy, którzy stali przed nim w kolejce po opaskę: Carles Puyol, Xavi Hernandez, Andres Iniesta. Inaczej było wczorajszego wieczoru.
Leo Messi mógł się nacieszyć funkcją kapitana przez 60 minut. Potem na boisku zameldował się powracający po kontuzji Andres Iniesta, który przejął przywództwo nad drużyną.
---
ZOBACZ TAKŻE: FC Barcelona - Real Madryt (1-1) [FOTORELACJA]
---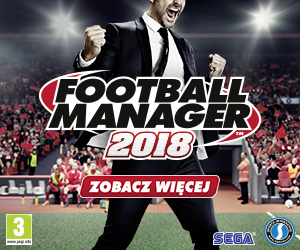 Źródło: sport.es
Tagi: El Clasico, fc barcelona, Leo Messi, Real Madryt
Dziś, 11:28
0
Składy
Przewidywane składy: Leganes - Barca
Dziś, 10:10
0
Doniesienia
W przyszłym tygodniu spotkanie ws. kontraktu Piqué
Dziś, 09:45
1
Doniesienia
Coutinho czy Özil?
Wczoraj, 21:23
0
Kadra FCB
Kadra na mecz z Leganes
Wczoraj, 21:07
1
Wywiady
Valverde: Mamy wiele do udowonienia
Wczoraj, 19:15
1
Konferencje prasowe
Garitano: Jeśli zagramy, żeby czerpać przyjemność, możemy stracić 5 lub 6 bramek
Wczoraj, 17:00
0
Zapowiedzi
Kontynuować dobrą passę!
Wczoraj, 14:39
0
Serwisowe
Rozpocznij karierę dziennikarza sportowego wraz z Barca.pl!
Wczoraj, 14:31
2
Transfery
Były zawodnik Realu alternatywą dla Coutinho
Wczoraj, 14:03
3
Doniesienia
VAR zagości w LaLiga!
FC Barcelona -...
Wypowiedź...
SOM EL BARCA
Atletico...
Real Sociedad...
Barca 1-2...
Więcej
Reklama