El Clasico aniajes @01.12.2016 | Przeczytano 994 razy
Carles Puyol wierzy, że Barça odzyska swój wysoki poziom i zrobi to już podczas sobotniego El Clásico.
To bardzo ważne spotkanie dla Barçy. Jeśli strata wzrośnie do dziewięciu punktów, to sprawy znacznie się skomplikują. Ja jednak wierzę w ten zespół i wierzę, że możemy odnieść dobry rezultat. Najważniejszą rzeczą jest to, żeby Barcelona zachowała swój styl i poziom. Przewidywanie wyniku jest trudną sprawą, ale powiem, że będzie 3:1


W swojej karierze przeżyłem wiele ważnych Klasyków. 0:3 na Bernabéu, 2:6, 5:0 na Camp Nou. Jednak jeśli miałbym wybrać jeden, to wybrałbym 2:6 z powodu wyniku i bramki.


To zawsze jest wyjątkowe spotkanie. Już 10 dni przed meczem cały świat mówi o tym pojedynku. Na takie spotkanie czeka się cały rok.
---
ZOBACZ RÓWNIEŻ: Villa: Barça jest bardzo uzależniona od wyniku El Clásico
---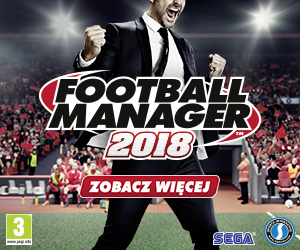 Źródło: mundodeportivo.com
Tagi: Carles Puyol, El Clasico, fc barcelona, Real Madryt, Wywiady
Dziś, 11:28
0
Składy
Przewidywane składy: Leganes - Barca
Dziś, 10:10
0
Doniesienia
W przyszłym tygodniu spotkanie ws. kontraktu Piqué
Dziś, 09:45
1
Doniesienia
Coutinho czy Özil?
Wczoraj, 21:23
0
Kadra FCB
Kadra na mecz z Leganes
Wczoraj, 21:07
1
Wywiady
Valverde: Mamy wiele do udowonienia
Wczoraj, 19:15
1
Konferencje prasowe
Garitano: Jeśli zagramy, żeby czerpać przyjemność, możemy stracić 5 lub 6 bramek
Wczoraj, 17:00
0
Zapowiedzi
Kontynuować dobrą passę!
Wczoraj, 14:39
0
Serwisowe
Rozpocznij karierę dziennikarza sportowego wraz z Barca.pl!
Wczoraj, 14:31
2
Transfery
Były zawodnik Realu alternatywą dla Coutinho
Wczoraj, 14:03
3
Doniesienia
VAR zagości w LaLiga!
FC Barcelona -...
Wypowiedź...
SOM EL BARCA
Atletico...
Real Sociedad...
Barca 1-2...
Więcej
Reklama