El Clasico aniajes @01.12.2016 | Przeczytano 1534 razy
David Villa przed sobotnim meczem z Realem Madryt wypowiedział się na temat swoich wspomnień z El Clásico.
Wspomnienia z El Clásico:

5:0 to było jedno z moich najlepszych spotkań, nie tylko pod względem indywidualnym, ale i zespołowym. To było moje pierwsze El Clásico, debiut w meczu Barça-Real. Czułem wielkość tego spotkania. Gdybym miał wyobrazić swoje pierwsze, idealne El Clásico, nie wyobraziłbym sobie tak perfekcyjnego spotkania, jak tamto. To było niesamowite.
Sobotnie El Clásico:
Myślę, że Barça jest bardzo uzależniona od wyniku tego spotkania. Jeśli wygra, to wszystko się zmieni. W futbolu wiele rzeczy zmienia się w krótkim czasie.
Problemy Barçy w ostatnich spotkaniach:
Podczas sezonu przychodzą słabsze okresy i Barça przeżywa go teraz. Choć w meczu z Realem, myślę, że jest faworytem, ponieważ gra u siebie.
Zły rezultat w meczu z Realem Sociedad:
Futbol jest skomplikowany. Grałem tam i za każdym razem dla rywali był to mecz życia, wszyscy chcieli wygrać z Barçą. A Real Sociedad w ostatnim czasie osiągał dobre wyniki. Wygrał z Atlético na przykład. Taki jest właśnie futbol.
---
ZOBACZ RÓWNIEŻ: Lucho: Teraz skupiamy się na jednym z ważniejszych spotkań w tym sezonie
---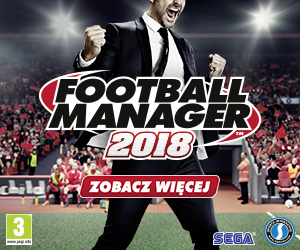 Źródło: sport.es
Tagi: David Villa, El Clasico, fc barcelona, Real Madryt, Real Sociedad, wspomnienia, Wywiady
Dziś, 11:28
0
Składy
Przewidywane składy: Leganes - Barca
Dziś, 10:10
0
Doniesienia
W przyszłym tygodniu spotkanie ws. kontraktu Piqué
Dziś, 09:45
1
Doniesienia
Coutinho czy Özil?
Wczoraj, 21:23
0
Kadra FCB
Kadra na mecz z Leganes
Wczoraj, 21:07
1
Wywiady
Valverde: Mamy wiele do udowonienia
Wczoraj, 19:15
1
Konferencje prasowe
Garitano: Jeśli zagramy, żeby czerpać przyjemność, możemy stracić 5 lub 6 bramek
Wczoraj, 17:00
0
Zapowiedzi
Kontynuować dobrą passę!
Wczoraj, 14:39
0
Serwisowe
Rozpocznij karierę dziennikarza sportowego wraz z Barca.pl!
Wczoraj, 14:31
2
Transfery
Były zawodnik Realu alternatywą dla Coutinho
Wczoraj, 14:03
3
Doniesienia
VAR zagości w LaLiga!
FC Barcelona -...
Wypowiedź...
SOM EL BARCA
Atletico...
Real Sociedad...
Barca 1-2...
Więcej
Reklama