El Clasico filip1998z @29.11.2016 | Przeczytano 666 razy
Dokładnie 6 lat temu FC Barcelona prowadzona przez Pepa Guardiole w wielkim stylu pokonała Real Madryt.
Mecz rozgrywany był na Camp Nou 29.11.2010 r. w poniedziałek, dzień po wyborach do parlamentu Katalonii. Nie miało to jednak żadnego wpływu na drużynę Blaugrany, która dała pokaz fantastycznego futbolu i upokorzyła drużynę prowadzoną wówczas przez Jose Mourinho.
Po pierwszej połowie meczu Katalończycy prowadzili już 2-0 po trafieniach Xaviego i Pedro Rodrigueza. Druga część spotkania przyniosła kolejne gole. Dwoma trafieniami popisał się David Villa, natomiast Jeffren ustalił wynik na 5-0.
Było to wspaniałe spotkanie z historycznym wynikiem, które pozwoliło powrócić Barcelonie na fotel lidera.
Warto wspomnieć, że w tamtym sezonie FC Barcelona sięgnęła po mistrzostwo kraju oraz triumfowała w rozgrywkach Ligi Mistrzów.
---
SKRÓT SPOTKANIA
---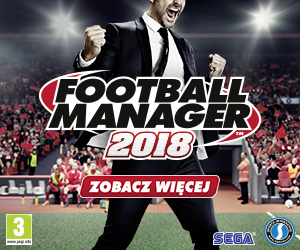 Źródło: mundodeportivo.com
Tagi: El Classico, fc barcelona, La liga, La Manita, Real Madryt
Dziś, 11:28
0
Składy
Przewidywane składy: Leganes - Barca
Dziś, 10:10
0
Doniesienia
W przyszłym tygodniu spotkanie ws. kontraktu Piqué
Dziś, 09:45
1
Doniesienia
Coutinho czy Özil?
Wczoraj, 21:23
0
Kadra FCB
Kadra na mecz z Leganes
Wczoraj, 21:07
1
Wywiady
Valverde: Mamy wiele do udowonienia
Wczoraj, 19:15
1
Konferencje prasowe
Garitano: Jeśli zagramy, żeby czerpać przyjemność, możemy stracić 5 lub 6 bramek
Wczoraj, 17:00
0
Zapowiedzi
Kontynuować dobrą passę!
Wczoraj, 14:39
0
Serwisowe
Rozpocznij karierę dziennikarza sportowego wraz z Barca.pl!
Wczoraj, 14:31
2
Transfery
Były zawodnik Realu alternatywą dla Coutinho
Wczoraj, 14:03
3
Doniesienia
VAR zagości w LaLiga!
FC Barcelona -...
Wypowiedź...
SOM EL BARCA
Atletico...
Real Sociedad...
Barca 1-2...
Więcej
Reklama